Con un articolo rilasciato sul sito ufficiale, è stato finalmente reso disponibile il primo estratto del nuovo romanzo del leggendario Timothy Zahn, intitolato Thrawn: Alliances e previsto in uscita il 24 luglio prossimo, ovviamente in lingua originale.
Il libro, lo ricordiamo, sarà il seguito di Thrawn uscito nel 2016 e sarà ambientato tra la terza e la quarta stagione della serie animata televisiva Rebels.
Pericolo per uno spoiler davvero minore nelle prossime righe, riguardante un dettaglio che lega il Chiss al Signore dei Sith contenuto nel romanzo uscito due anni fa.
In breve, Palpatine -a seguito della sconfitta di Thrawn su Atollon nel finale della terza stagione di Rebels– convoca il Gran Ammiraglio e Darth Vader nel Palazzo Imperiale per affidare a entrambi una missione: indagare su un'interferenza nella Forza avvertita ai margini della galassia conosciuta.
L'Imperatore ha infatti percepito l'origine del disturbo nel remoto pianeta Batuu, al confine tra Orlo Esterno e Spazio Selvaggio (curiosamente è il medesimo pianeta sul quale si svolgeranno le vicende e sarà ambientato Galaxy's Edge, in arrivo nel 2019 nei vari parchi a tema Disney olteroceano).
Tra i due si avverte sin da subito una certa ostilità e reticenza al pensiero di dover collaborare al fine di portare a termine l'incarico, soprattutto considerando che Batuu è il mondo dove, durante le Guerre dei Cloni, Thrawn e Anakin si erano già incontrati una prima volta, interferendo involontariamente con i piani di Sidious.
L'estratto è riportato di seguito nella sua interezza:
"I have sensed a disturbance in the Force."

Emperor Palpatine paused, stretching out his thoughts to the two men standing before his throne, awaiting their reactions.

No. Not men. Of course not men. Men were insignificant, pitiable creatures, fit only to be ruled, or intimidated, or sent to die in battle. These were far more than mere men.

A Chiss Grand Admiral, a strategic and tactical genius. A Sith Lord, ruthless and powerful in the Force.

They were watching him, Palpatine knew, each trying in his own way to glean some understanding as to why they'd been summoned. Grand Admiral Thrawn was observing his Emperor's voice, face, and body stance. Lord Vader, in contrast, was stretching out with the Force toward his master.

Palpatine could feel all that. But he could also feel the tension between these, his two most useful servants.

The tension wasn't simply because each wished to be the one standing alone at his master's side at the center of Imperial power. That was certainly part of it.

But there was more. Much more. Thrawn had recently suffered a serious defeat, permitting a small group of rebels he'd successfully trapped on the planet Atollon to slip through his fingers. That failure had earned Vader's contempt.

Thrawn, in his turn, strongly opposed the Death Star project favored by Vader, Grand Moff Tarkin, and Palpatine himself, pushing instead for his own prized TIE Defender project on Lothal. So far Thrawn's opposition had not reached the level of open resistance, but the Emperor knew it was only a matter of time. Vader knew that, as well.

But Palpatine hadn't brought them here to offer an opportunity for reconciliation. Certainly not to mediate personally in their conflict. There were other, far deeper considerations.

Thrawn had given his oath of loyalty to the Empire. But that loyalty had never been fully tested. Vader stood beside Palpatine as the Sith Master's apprentice But his pervious life among the Jedi could not simply be ignored nor casually dismissed.

Here, with this intriguing Force disturbance, was the opportunity to deal with both issues.

Palpatine raised his eyes briefly toward the high window in his throne room. The Star Destroyer Chimaera was visible in the distance, a barely discernible arrowhead shape floating high above Coruscant's buildings and skylanes. Normally, military craft that large weren't permitted closer than low orbit. But Palpatine had wished the ship to be present during this meeting, a subtle reminder to both of his servants of what had been given to Thrawn, and what could be taken away.

Vader spoke first, as Palpatine had known he would. "Perhaps you sense the rogue Jedi Kanan Jarrus," he said. "Or the creature Admiral Thrawn claimed to have encountered on Atollon."

Palpatine smiled thinly. Of course he wasn't sensing Jarrus. That particular disturbance had long since been noted, codified, and dismissed, a fact Vader knew only too well. The suggestion was nothing more than a reminder to Thrawn—and to Palpatine—of the Chiss's humiliating defeat.

Thrawn gave no visible reaction to Vader's comment. But Palpatine could sense a hardening of his attitude. He'd already promised the Emperor that he would deal with Jarrus and the Phoenix rebels who had so recently slipped through his fingers. Much of that failure had been due to factors not under Thrawn's control, which was why Palpatine hadn't taken the Seventh Fleet away from him.

But Vader had no patience for failure of any sort, no matter what the reasons or excuses. For now, he was waiting; but he was more than ready to step in to solve that particular problem if the Grand Admiral failed.

"This disturbance comes from neither," Palpatine said. "It is something new. Something different." He looked back and forth between his servants. "Something that will require both of you working together to uncover."

Again, neither of them visibly reacted. But Palpatine could sense their surprise. Their surprise, and their reflexive protest.

Working together?

This time, it was the Chiss who spoke first. "With all due respect, Your Majesty, I believe my duty and my abilities would be best used elsewhere," he said. "The rebels who escaped Atollon must be tracked down and eliminated before they can regroup and join with other cells."

"I agree," the Emperor said. "But the Seventh Fleet and Commander Woldar can deal with that without you for now. Grand Moff Tarkin will also be joining the commander while his new assignment is being prepared for him."

Palpatine sensed a flicker in Vader's emotions, perhaps a hope that Thrawn would mistakenly believe this was the right time and place to once again raise objections to the Death Star project. Palpatine paused, offering the Grand Admiral the opportunity to do just that.

But Thrawn remained silent.

"While Woldar and Tarkin find and deal with the rebels," the Emperor continued, "you and Lord Vader will take your flagship to deal with this other matter."

"Understood, Your Majesty," Thrawn said. "May I point out that Governor Tarkin is less familiar than I am with this particular Rebel cell. Perhaps a more efficient approach would be for Lord Vader to be offered one of my Star Destroyers and seek out this disturbance on his own."

Palpatine felt a sudden stirring of anger from his apprentice at Thrawn's unthinking choice of phrase. A Lord of the Sith was not offered a ship. He took what he wanted when he wanted it.

But like Thrawn, Vader knew when to remain silent.

"You surprise me, Admiral Thrawn," Palpatine said. "I would have expected a certain eagerness to journey within sight of your home."

Thrawn's glowing red eyes narrowed slightly, and Palpatine felt his sudden caution. "Excuse me, Your Majesty?"

"The disturbance is located at the edge of your Unknown Regions," the Emperor said. "It appears to be centered on a planet named Batuu." Again, he sensed a reaction to the name. This time, the reaction came from both of them. "I believe you have heard of it?"

Thrawn's eyes were hooded, the expression on that blue-skinned face swirling with memories. "Yes," he murmured. "I have indeed heard of it."

As, of course, had Vader. It was the place where he and Thrawn had long ago interfered, albeit unwittingly, with one of Palpatine's plans.

But again, Vader remained silent.

"Very well, then," Palpatine said. "You, Admiral, will command." He looked at Vader. "You, Lord Vader, will deal with the disturbance."

"Yes, Your Highness," Thrawn said.

"Yes, my master," Vader said.

Palpatine leaned back into the depths of his throne. "Then go."

The two servants turned and walked toward the door between the double line of red-cloaked Imperial Guards silently lining their path. Palpatine watched them go: the Chiss in his white Grand Admiral's uniform, the Sith garbed in black, his long cloak swirling behind him.

The solution to this particular puzzle would indeed require both of them. But more importantly, it would address Palpatine's lingering questions.

He smiled thinly. Time for Thrawn to face his future.

Time for Vader to face his past."
Per coloro i quali non abbiano ancora letto la sinossi, ve la riportiamo qui diseguito:
"Il Gran Ammiraglio Thrawn e Darth Vader uniscono le forze contro una minaccia nei confronti dell'Impero in questo nuovo romanzo dell'autore bestseller Timothy Zahn.
Sequel del libro bestseller del New Tork Times Thrawn, Thrawn: Alliances continuerà a ripercorrere l'ascesa del Grand Ammiraglio tra i ranghi del potere imperiale e anche ad accompagnarlo nel passato, assistendo al primo incontro con l'uomo che un giorno diverrà Darth Vader".
Cosa ne pensate? Avete letto il primo libro? Fatecelo sapere nei commenti!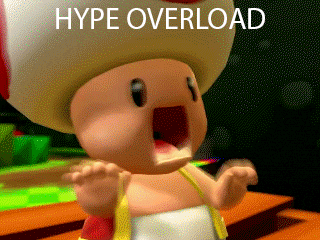 Fonte: starwars.com